BEAUTIFUL AND FUNCTIONAL CERAMICS THAT GIVE JOY IN EVERYDAY LIFE
PRODUCTS THAT COMPLIMENT EACH OTHER.
Hjorths Keramikfabrik in Rønne on Bornholm produces handmade products of the highest quality.
You can mix our series exactly as you want, and combine your very own style with functional ceramics - or stick to the classic series.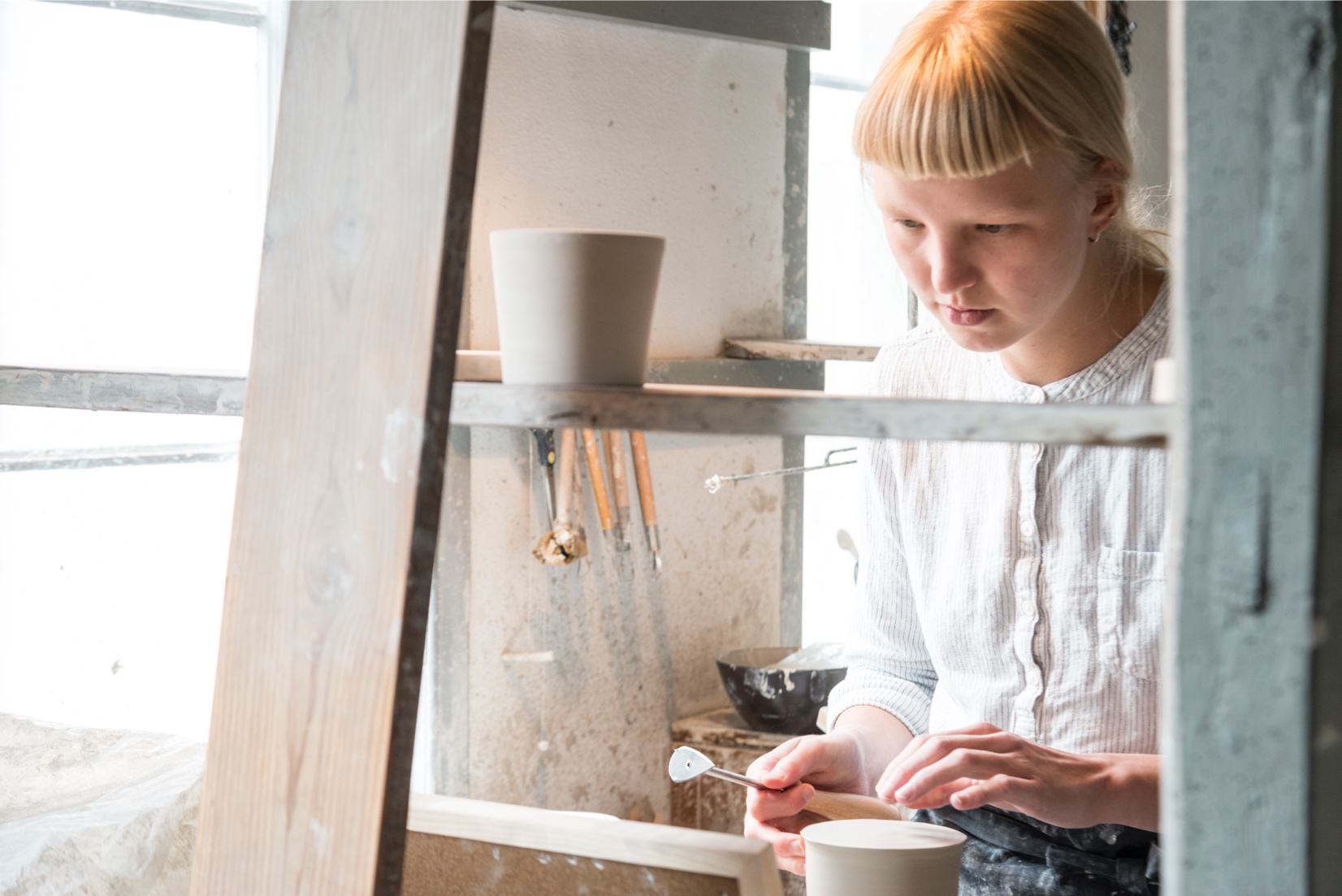 Handmade
A LONG PROCESS
MANY PROCESSES AND MANY HANDS
The process begins with us carrying clay up from the clay cellar, kneading it and weighing it into clumps (clay lumps) of the right size. Before we stand with a shaped, glazed and fired cup, the potters at Hjorths Fabrik have had the cup in their hands approx. 15 times. The finished cup has been through at least 3 sets of hands, and from start to finish it has taken about 4 weeks.
Working with ceramics requires patience. We would also like to ask you to keep this in mind, because our products are not always in stock and it takes time to produce unique, high-quality ceramics.
Our products are all produced at Hjorths Fabrik in Rønne, and we do not cut shortcuts.
We place emphasis on human values, and therefore we ourselves are involved in all processes. Then we are sure that our products are clean and sound.
Our experience with / inspiration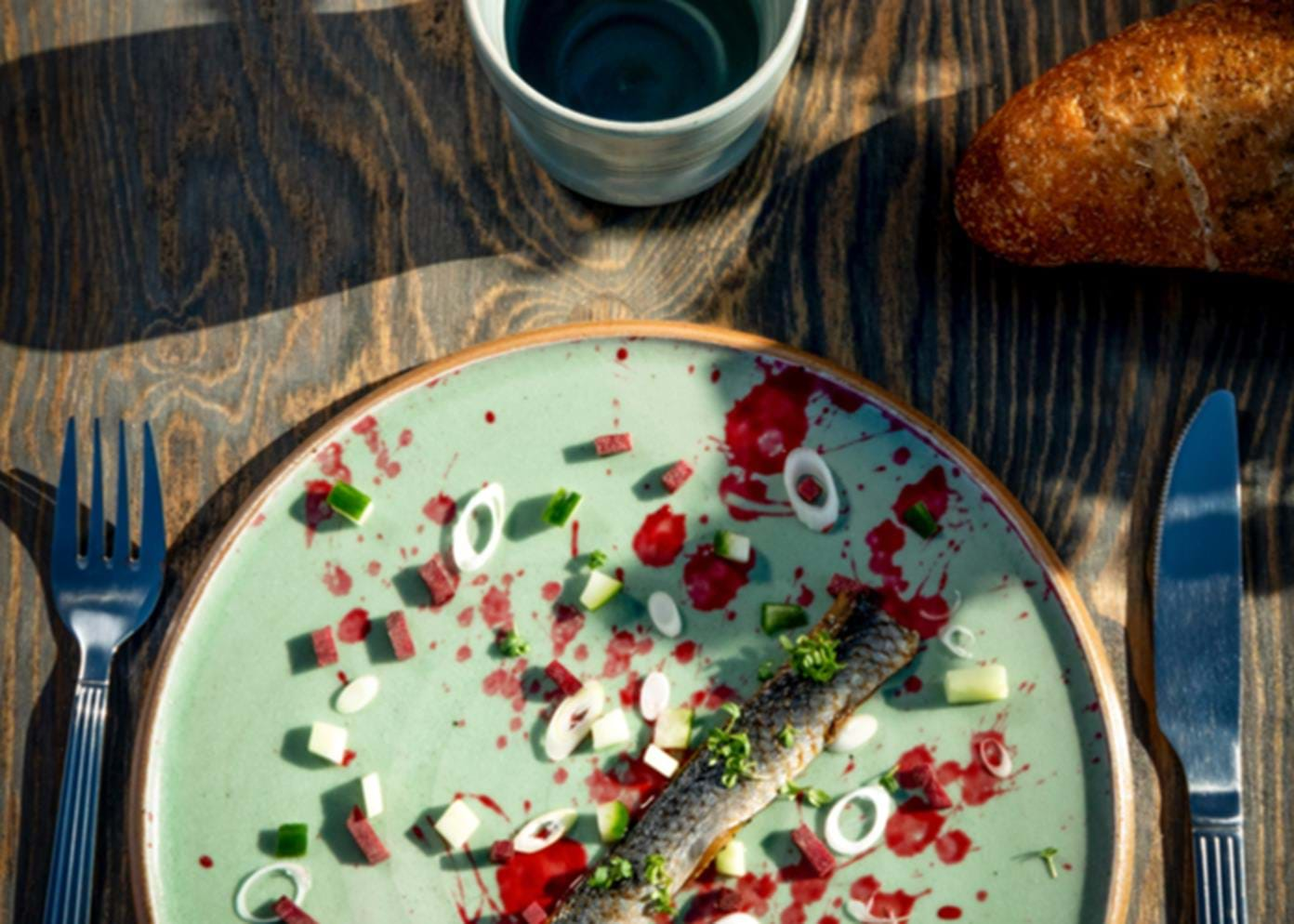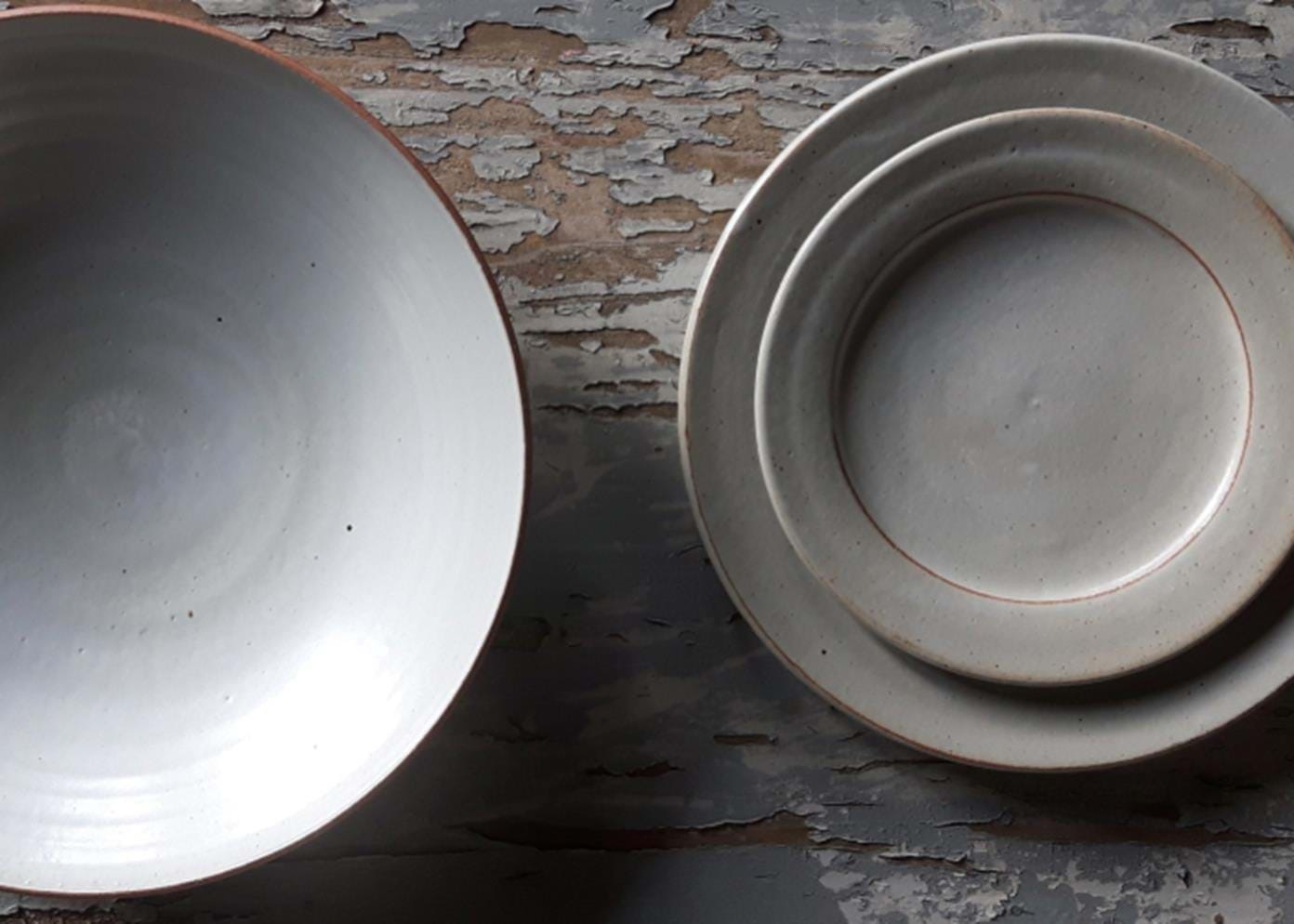 GOOD CERAMICS FOR GOOD FOOD
Hjorths Fabrik has on several occasions collaborated with restaurant noma. In 2017, we were part of the development and production of the service for the new noma on Refshaleøen. Again in 2020, we were part of the development and production of service, this time for noma's new venture, the burger bar POPL. It is a collaboration we are proud of. Collaborating with restaurants that place great demands on quality, aesthetics and function also sharpens our abilities. We have to innovate and make an extra effort, and this is of course also reflected in our other products.
We are currently developing a frame for Madkulturhuset at Melstedgård near Gudhjem. It is an exciting task where our many experiences definitely come into play.
A cup of tea?
SERVE TEA WITH STYLE
It is an art to produce a teapot that is beautiful and at the same time functional. Hjorths Fabrik has many different teapots in production, all of which live up to our requirements.
The latest is our Sose teapot which we are very proud of.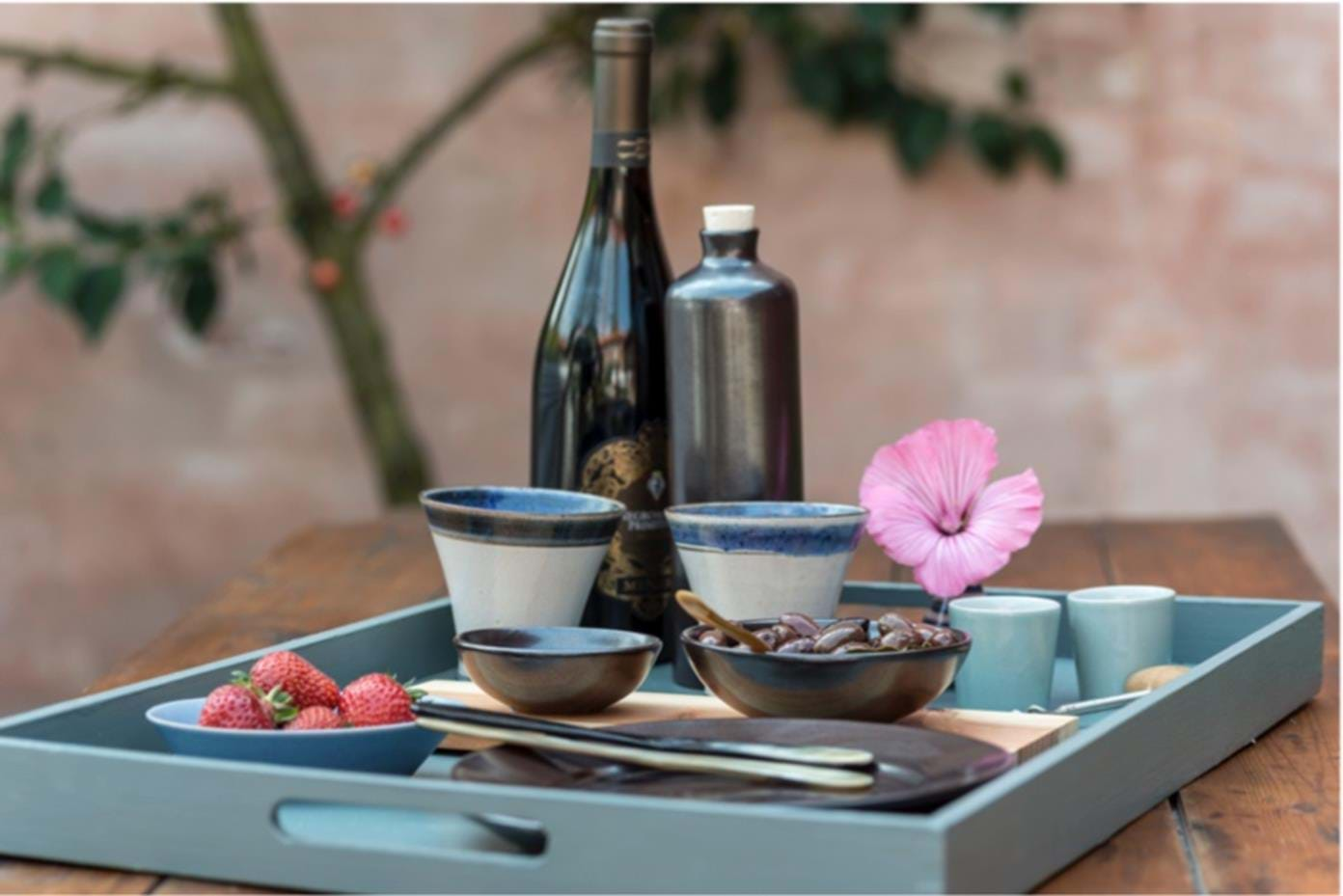 Care for a snack?
WE LOVE WHEN MIXING THINGS
Many collect on the individual series, but we think it is just as beautiful to mix the different series. Hjorths always use the same colors that match together, and you can create super nice covers when you combine our products crosswise. Visit our webshop and try to mix our series.