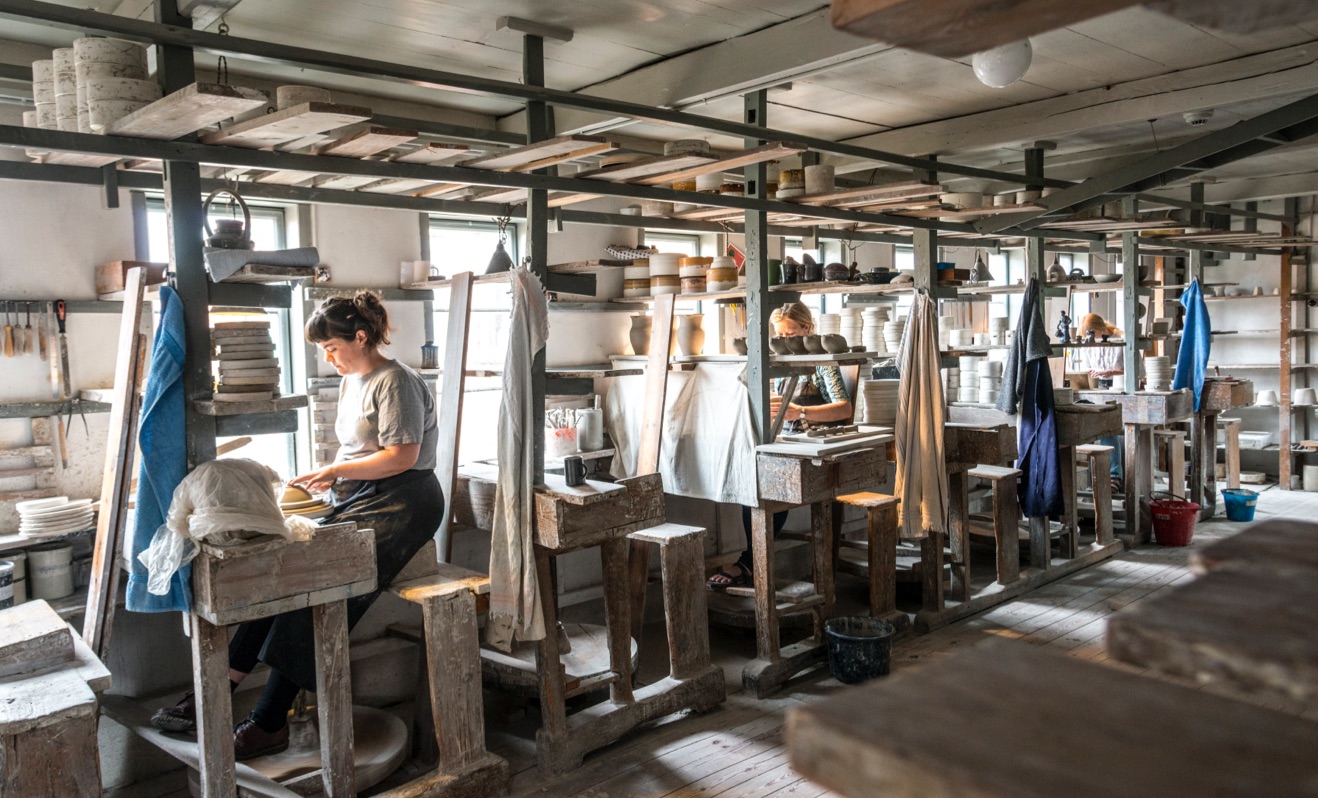 A leg in the past with consideration for the future
From 1862 until today
Hjorths Fabrik is one of the best-preserved industrial monuments in Scandinavia and has been located at the address Krystalgade 5 in Rønne since 1862.
The turntable is the heart of the factory, and the entire factory's production comes through here. The turntable is completely original as it was in the 1860s, when Lauritz Hjorth founded the factory.
Preserved industrial memory
A living museum with modern products
Hjorths Fabrik was founded by Lauritz Hjorth and has been located in Krystalgade 5 in Rønne since 1862. For the first 20 years of the factory's life, it was established as the largest on Bornholm and most important in Denmark - a hotbed for Danish ceramics.
Over time, we have always emphasized good craftsmanship and quality, we have been open to new currents and been able to keep up with the times.
For us, it is crucial that we still manage to innovate and create contemporary ceramics of high quality and with consideration for the future.
The factory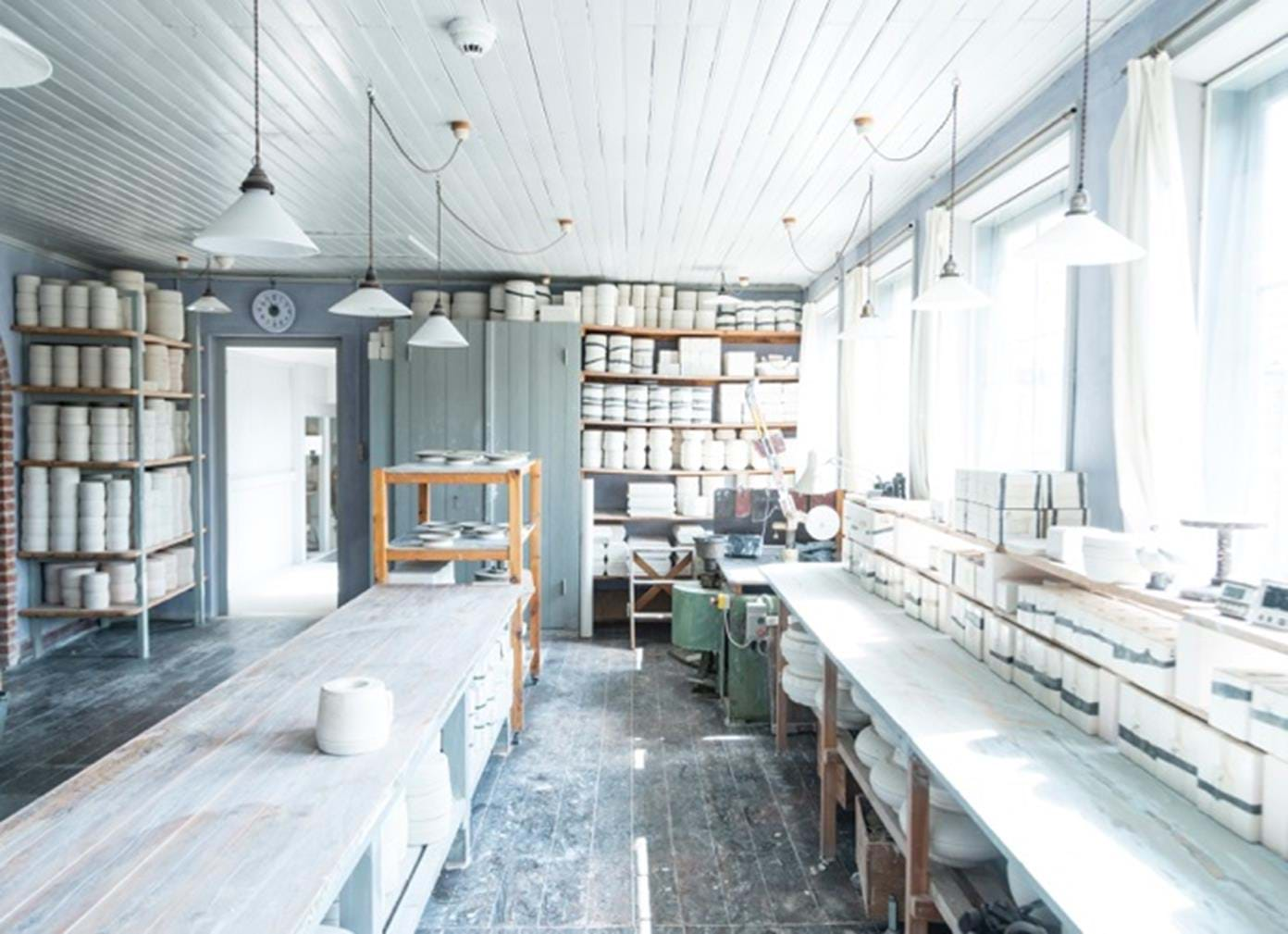 Feel the buzz of history
The Hjorth family ran the place until 1993, after which Bornholms Museum took over the factory.
Today, it is run as a living museum, where you can experience the workshops, the creation of the pottery and explore the old factory.
All production still takes place in the old factory with the original production methods, which have been used at Hjorths Fabrik since 1862.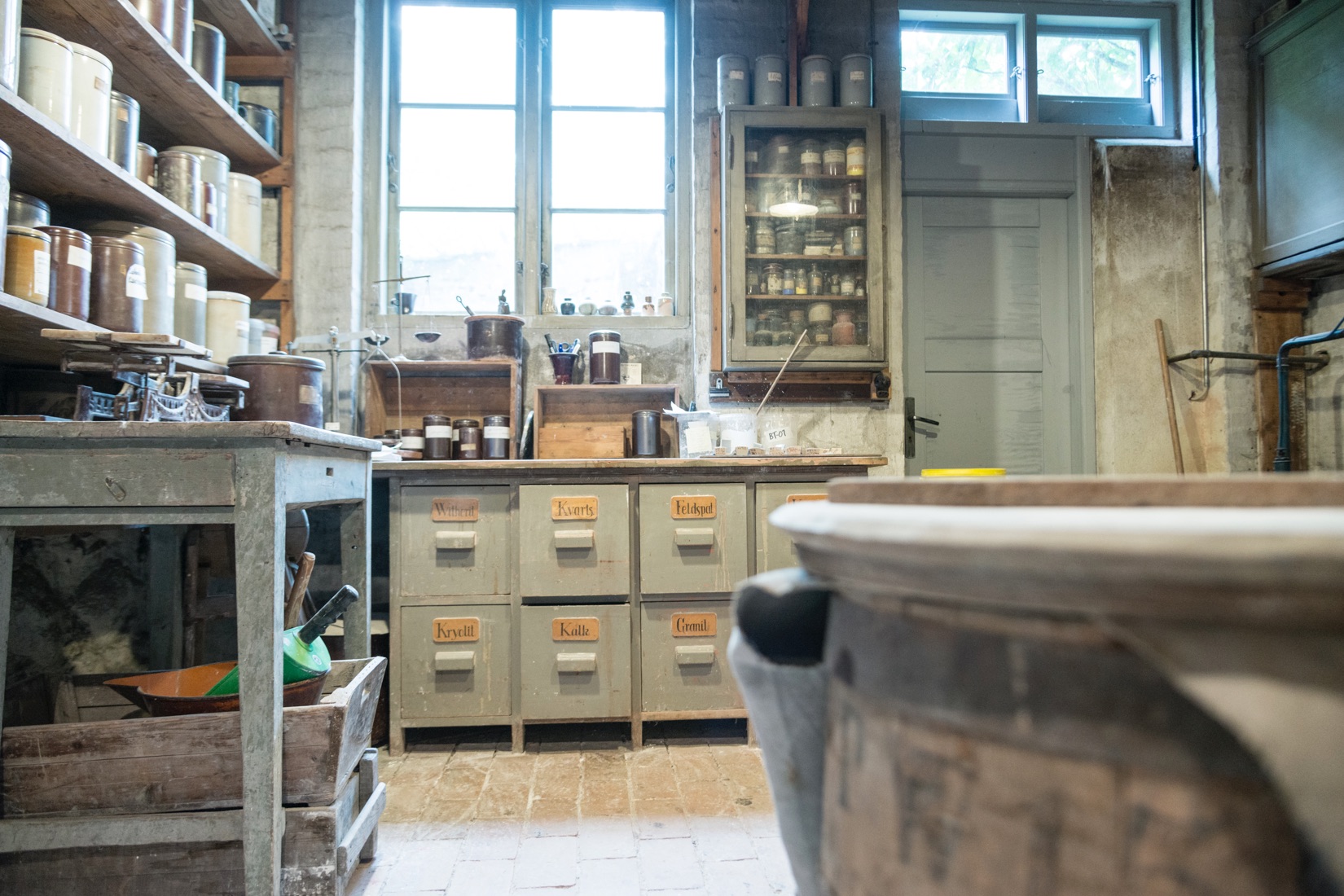 Visit the factory
A fascinating time pocket
Experience a living factory, just as it worked over 100 years ago.
When you enter the old production buildings you will be set aside for another time, during the visit you can also get an insight into the work of our potters when they produce modern and exciting new pottery.
See our opening hours on Facebook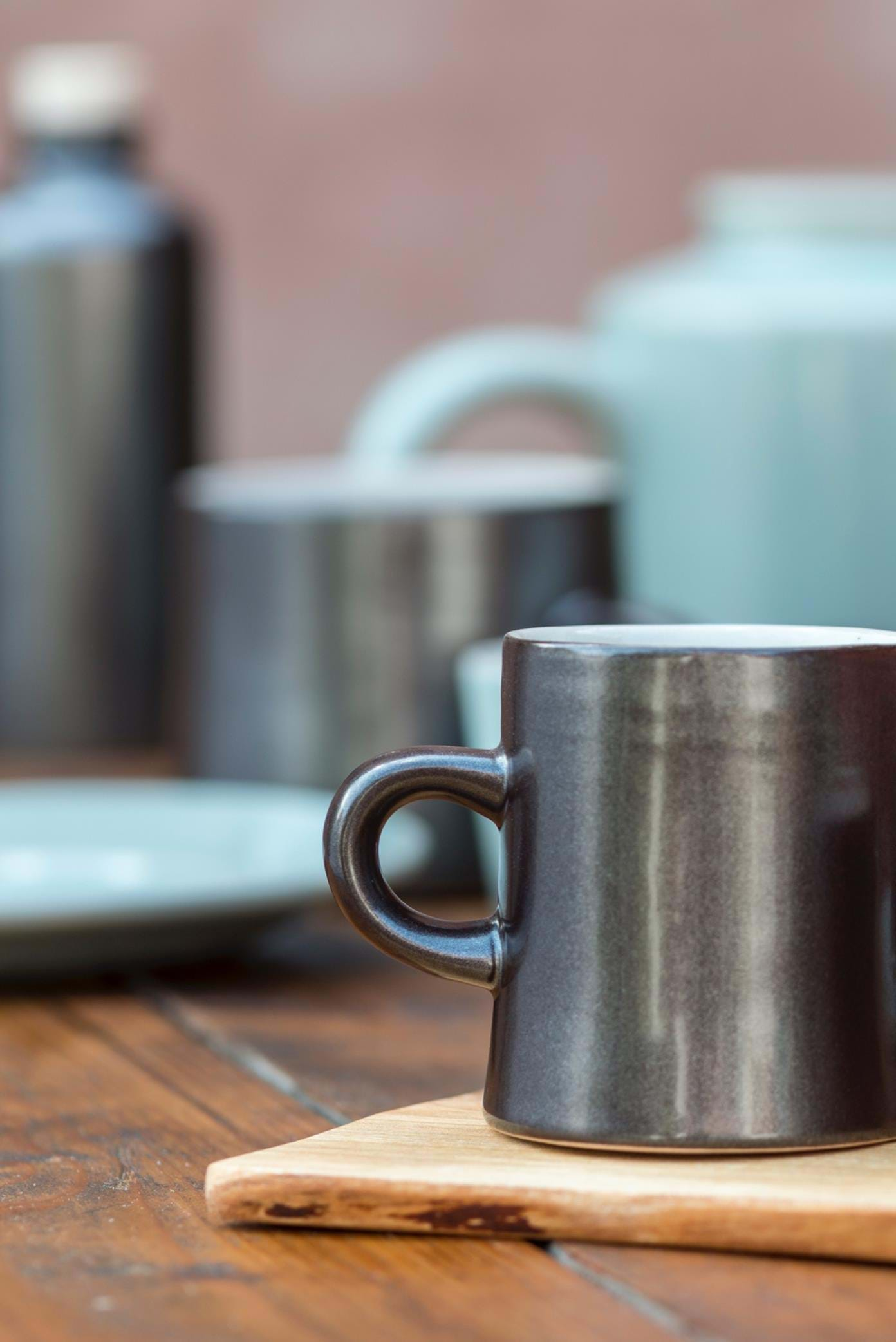 Old and new classics with apothecary glaze
Our classic series of utility ceramics is a mixture of old classics, which have been produced at Hjorths Fabrik for several decades, and our new variants, which were added during 2017. We are continuously developing more products for the series.
The brown granite glaze, also known as the apothecary glaze, was developed in the 1920s and consists exclusively of Bornholm raw materials. Apotekerglasuren is one of Hjorths Fabrik's trademarks.