Historically crafts
In a modern time
Our ceramics are created on Bornholm and by Bornholm.
Some of our raw materials have been extracted from the Bornholm underground, and the ceramics have been turned, glazed and fired in Rønne, as has been done at Hjorths Fabrik since 1862.
Our care throughout the entire process means that we are left with a product that contains a unique ceramic history - not just in Denmark, but throughout the Nordic region.
A long process
Many processes and many hands
The process begins with us carrying clay up from the clay cellar, kneading it and weighing it into clumps (clay lumps) of the right size. Before we stand with a shaped, glazed and fired cup, the potters at Hjorths Fabrik have had the cup in their hands approx. 15 times. The finished cup has been through at least 3 sets of hands, and from start to finish it has taken about 4 weeks.
Working with ceramics requires patience. We would also like to ask you to keep this in mind, because our products are not always in stock and it takes time to produce unique, high-quality ceramics.
Our products are all produced at Hjorths Fabrik in Rønne, and we do not cut shortcuts.
We place emphasis on human values, and therefore we ourselves are involved in all processes. Then we are sure that our products are clean and sound.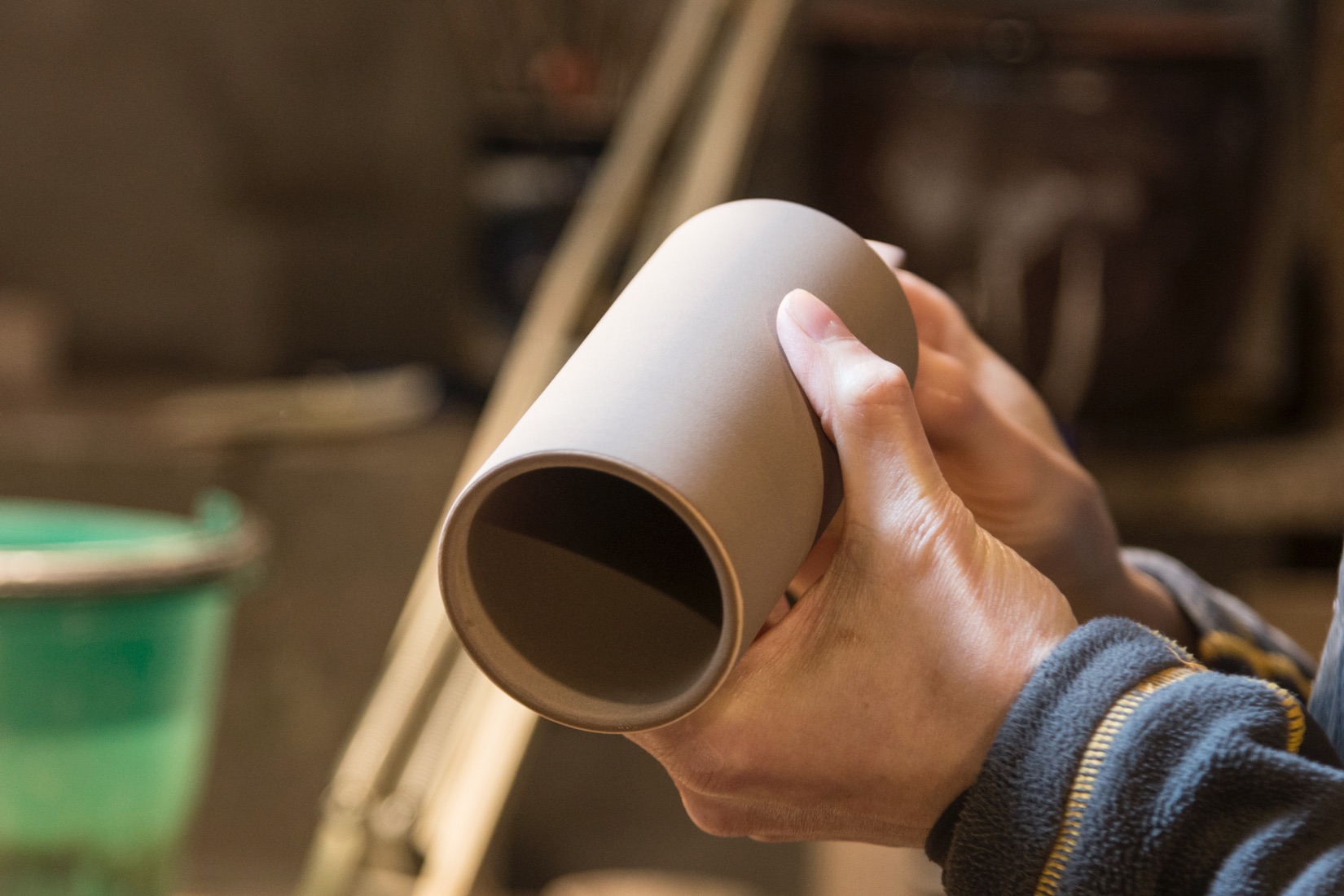 SENSE OF CLAY
EXPERIENCE OUR WORK
Without presence and contemplation, you get nothing good out of clay. The atmosphere in the living room is calm and saturated with concentration. Our potters use their many years of experience and technical ingenuity to design unique products over and over again. You have the opportunity to experience it up close at the factory.
Sose our latest series
Serve tea with history
Sose is a series of simple and modern hand-turned pottery. Here we make a virtue out of the turning tracks, which are the hallmarks of the series. The function is as always important, "Sose" fits well in the hand.