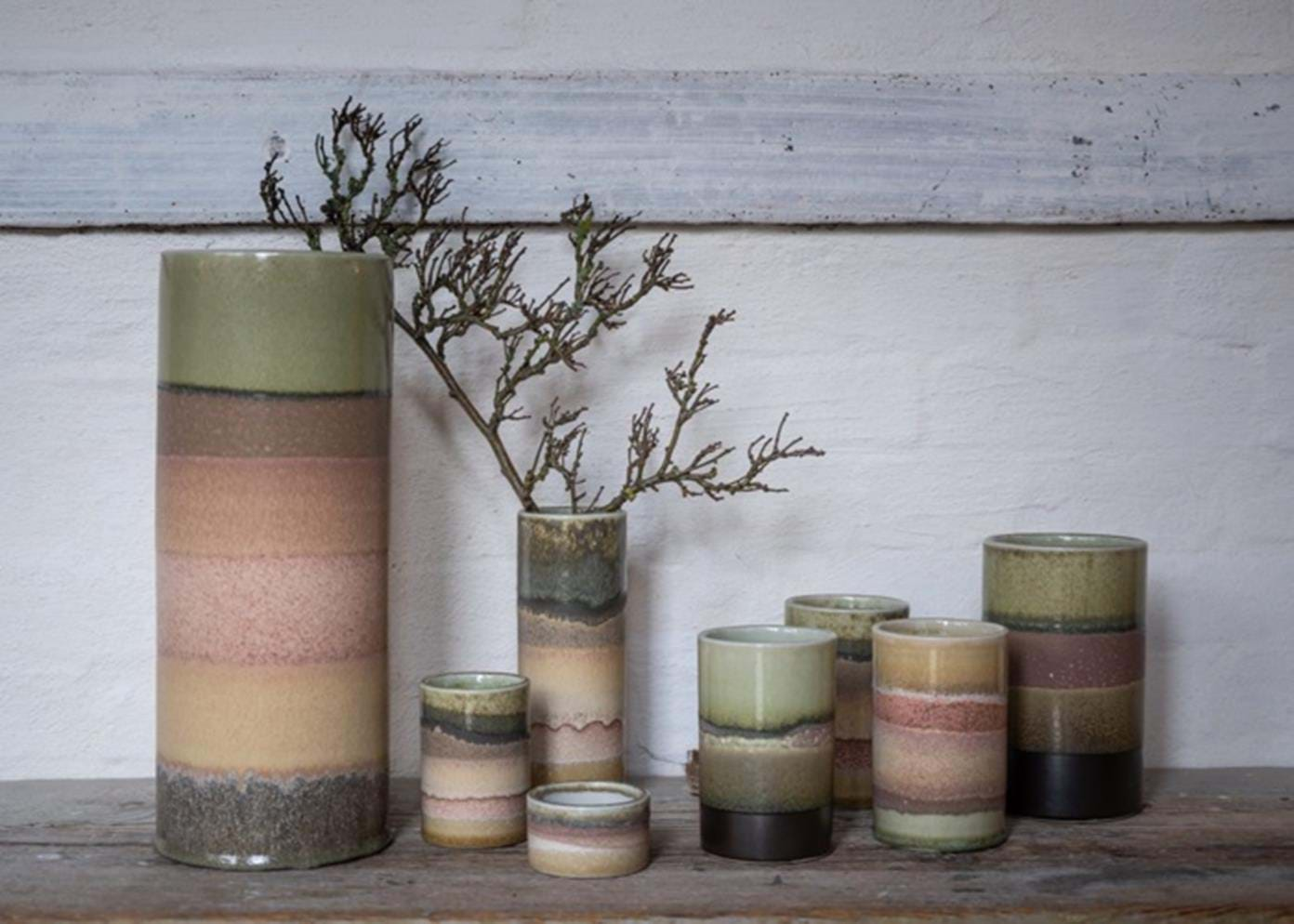 Inspiration from the Bornholm nature
The many layers of glaze on the tight cylindrical shape provide texture, unpredictability and a unique play of colors on each product.
The series "Layer" is inspired by the 200 million year old deposits, which can be seen on the slopes at Galløkken, south of Rønne.
The pottery is dipped in glaze of several rounds, and in some places with several layers. During firing, the layers of glaze melt together and a chemical compound is formed. This method provides an unpredictable and completely unique product.